Courses and training
Screen printing courses 
Finish organizes a basic, newly designed five-day course of screen printing annually. The course combines theoretical explanation with practical examples of  manual printing and machine printing on 1/2 - and 3/4 automatic machines with a practical training in its own workshop.  
The issue is explained accompanied by screen  and digital printing performance on flat materials from roll to roll and sheet materials on the  Fujifilm Acuity LED 1600 machine  and on Kornit Thunder textile printing machines.The course is suitable for screen printing operation staff as well as managers of companies. It is also  recommend  to employees of advertising agencies who subcontract screen printing orders.The lecturers are experts with a lot of practical and pedagogical activities in this field.

The program and course application is available for download here.
In  case, you  are interested  in training of a group (min. is 10 people),  we are able  to provide an special course estimated for you.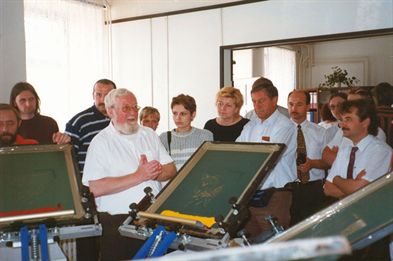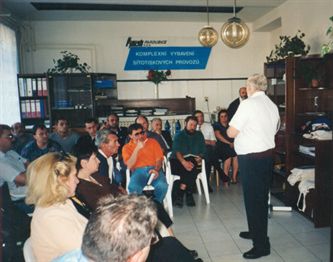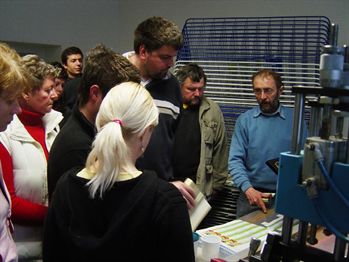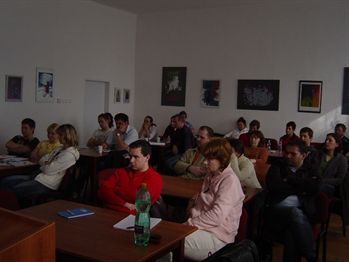 Draft course program                 
                              Screen printing as a printing process
Pre-press preparation - frames, tightening, preparation and production of screen printing  stencils
Materials - meshes, inks, auxiliary chemicals, print materials
Print of flat materials, cylinder and round print  
Textile screen printing and digital textile printing 
Organizing of screen printing  workshops, calculations of screen printing works, screen printing workshop in terms of legal and safety regulations 
Machines and equipment for manual, 1/2 automatic, 3/4 automatic and fully automatic screen printing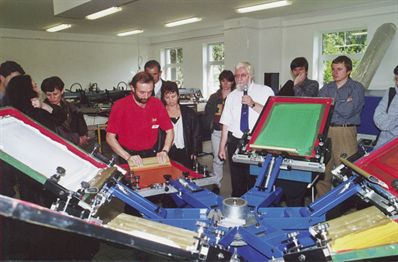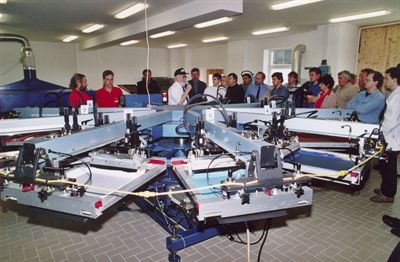 The course is organized only once a year and it is held in the training spaces with a permanent exhibition of screen printing and in all workshops premises of the company.  

Mgr. Alexandra Šťastná
Mgr. Alexandra Šťastná 
director´s asistent, 
manager for digital textil printing
phone: 466 304 360
e-mail: Mgr. Šťastná