Digital printing on flat materials 
Digital printing process with UV, solvent based and eco solvent based inks,
                                                                                                                                         Acuity LED 1600
Printing on flat and roll materials including shaped cuts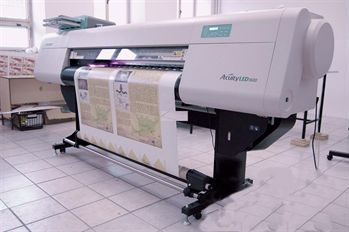 • Full colour direct print on paper, cardboard, PVC stickers, banners,   flag material, window graphics, floor graphics, lightbox, rollup, backlight, 
• Production of stickers for 2D and 3D applications – for complicated shaped objects, vehicles, 
• Print of sheet or plate materials - wood, laminated plates, PVC, PP, PE, HPS, ABS sheets, plexiglass, aluminium composite materials, aluminium sheets and more, 
• duplex print of selected materials,
• full-colour print of magnetic foils, 
• print on transparent materials incl. print with white ink, special effects, UV varnish, duplex sticks on glass, 
• print width up to 2050 mm, resolution up to 1200 dpi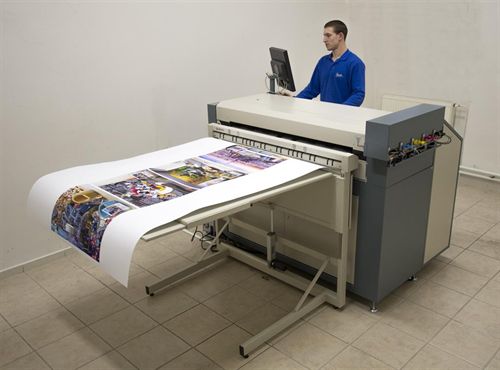 VORTEX 4200
The technology of our print house is equipped since 2014 with a new printing system RTI Digital Vortex 4200 based on Memjet technology, which is a new category technologist press the verge of a new dimension of digital printing.
Vortex 4200 its performance, speed and productivity surpasses all existing conventional inkjet systems.
Unmatched productivity of graphic full-colour prints with superfine grid in native resolutions up to 1600x1600 with a role spreading to 107 cm with continuous printing up to 150m. To the weight of paper 450g / m2.
Posters can be additionally modified by lamination.