Materials
Screen printing inks 
We deliver Fujifilm SERICOL screen printing inks suitable for printing of various material - textile, paper,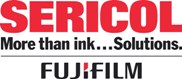 plastics (polyolefins, polycarbonates, acrylates, ABS - acrylonitrile butadiene styrene, polystyrene, PVC, CAN), metals, glass, wood and other materials.
                  We deliver inks based on organic solvents, water-based inks, two-component and UV inks, including appropriate diluents, solvents, retarders, accelerators, and other means. In our offer  we have a rich variety of colours, all of which are suitable for almost all PANTONE mixing systems. Fujifilm Sericol  is involved in the REACH system. Consistent and high standard of quality of all products is assured by   certification according to the European standard ISO 9001. Health safety is proven by test according to EN 71.3:1995.
Screen printing emulsion for stencil preparation  
Materials for preparation and processing of stencil – diazophotopolymer copying emulsions, de-coating, degreasing and regeneration products, masking solutions and fixing sprays.
Screen printing mesh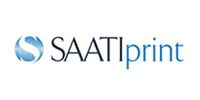 Polyester fabrics SAATILENE HITECH are supplied in a wide range of densities from 6.5 to 200 fibers /cm, breadth and thickness of the fibers winding. Stretching can be up to 28 N / cm, and in a plain weave from 100 fibers/cm also in a twill weave. One side calendered fabrics have a density from 140 fibers/cm. Dyed fabrics are antistatic.SAATILENE HIBOND fabrics are characterized by an extremely high durability, degreasing is not required. They are produced in a density of 43 to 200 fibers / cm.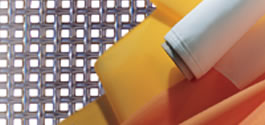 Polyester fabric METALESTER plated with nickel has a high abrasion resistance and excellent electrical and thermal conductivity. They are suitable for printing with thermoplastic inks and printing on glass and ceramics. They are available in densities from 43 to 200 fibers/cm. Polyamide fabrics SAATILONE are designed for special printing tasks requiring a high flexibility.
Auxiliary materials for pad printing  
Water washout clichés, plastic- and steel clichés 
Tampons of various shapes, sizes and hardness 
Raster films 
Squeegee profiles - polyurethane squeegee belts with a high abrasion and chemical resistance are suitable for machine and manual printing. They usually have a hardness from 60 to 80 (shA) Shore. Squeegee belts are cast and estimated for immediate use.
Manual and machine squeegee holders 
Steel and aluminium screen printing frames  

Ing. Jaroslava Stehnová
Manager for section inks and screenprinting mesh 
phone: 466 304 978
e-mail: Ing. Stehnová