Pad printing  
Pad printing technology allows to print a large number of regular and irregular shaped objects. It finds its application in both industrial production or in the toy industry and in printing of a large range of promotional and gift items. 
Pad printing is based on gravure transmission. The motif is etched in a print form - cliché. After applying this ink using a moulded silicone tampon, the motif is transferred to the object to be printed.  
Variability of printed object is very large, as well as the materials used - from plastics to metal, glass, wood, leather, or ceramics and porcelain.
Pad printing is especially suitable for smaller items.
.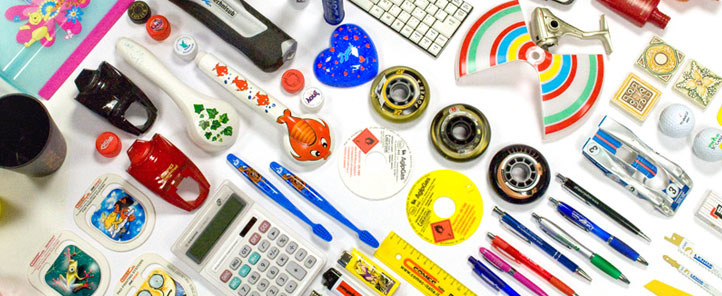 Inks of the printed motif are applied gradually. The number of colours used for the print is given by the type of machine, or with the appropriate and accurate preparation, it is possible to fix the object to be printed again for the print of additional colours.   
When ordering the print, it is always necessary to determine precisely  the  material from which the object is made, it is best to provide a sample object for manufacture of a fixing jig.