Promotional  textile 
Catalogue  STEDMAN 2015     download  -  PDF file (11 MB)
Catalogue  Fruit of the Loom 2015   download -   PDF file 
Catalogue  RUSSELL 2015 ke   download -  PDF file (22 MB)

The company FINISH, v.o.s., has been an authorized distributor of one of the world's leading manufacturers of branded promotional textiles  FRUIT OF THE LOOM since 1995.   The trade mark is a guarantee of quality and reliability. Textiles is manufactured from high quality certified materials and  is provided by international certificate Oeko-Tex Standard 100. Clothing keeps its shape and does not change dimensions, as it is common in lower-quality goods. It also excels in precise processing and colour stability.
FRUIT OF THE LOOM has a wide collection of popular modern clothing, suitable as business, sports or leisure clothing. It includes T-shirts, sweatshirts, shirts, jackets, underwear and functional underwear - all in a wide range of colours and sizes in a complete set for men, women and children.                        
Since 2013, we have expanded our range by another textile manufacturer, the company RUSSELL. Textiles of the RUSSEL company, also formerly under the name Jerzees, represents the highest quality of promotional clothings with an emphasis on durability and it has also an international certificate Oeko-Tes Standard 100. RUSSELL Collection offers a wide range of shirts, functional outdoor jackets, fleece sweatshirts, work jackets, pants, and of course the classic items, such as T-shirts, sweatshirts and polo shirts
News for 2015 – FINISH  is an authorized distributor of STEDMAN.

This popular brand consists of three collections. Since this year, its assortment has been extended by many interesting innovations. BASIC includes a basic assortment of T-shirts, polo shirts and sweatshirts. STARS also includes textiles made from certified BIO cotton, and a rapidly expanding range ACTIVE contains functional outdoor clothing from the latest materials. Modern designs, quality certified materials and a reasonable price - it is STEDMAN.
We believe that you will be interested in their offer.
All of our textiles is suitable for printing and embroidery, and we are glad to recommend it for this purpose. 

Wholesale e-shop can be found on  www.t-shirts-shop.cz

Retail sales can be found also on  www.trika-tricka.cz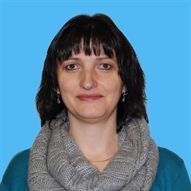 Renata Žabková
Manager for section of promotional textiles                   
phone: 466 301 133
handy: 603 553 150
e-mail: Renata Žabková