Steel and aluminium screen printing frames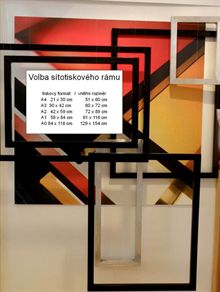 Steel and aluminium screen printing frames
Steel and aluminium screen printing frames
The steel frames of the special thin-walled tubes are fitted with komaxit spray, which is resistant to corrosion and solvents.
Aluminum frames have a roughened top surface for better adhesion of the glue mesh.
Steel frames are suitable for smaller dimensions, aluminum frames for any form.
Technical specification:
Profile steel frame: 30x20 mm
Aluminum profile frame: 30x30, 40x40, 40x60 mm.