Sponsoring
Finish continuously provides sponsoring supports of various charitable events organized by:
- EWSC Praha, sports club for disabled on electric wheelchairs,
- APPN, agency providing social services for the hearing impaired.
In addition, Finish regularly participates in sponsoring events for children organized by the Municipal Council in Dašice, supports actions of volunteer firemen, gardeners or schools, or TJ. Sokol Pardubice
For children from kindergartens to elementary schools, Finish organizes show & events and excursions, we regularly organize lectures with excursions for professional graphic and printing schools from the whole republic, as well as for the Faculty of Restoration (Polygraphy) of the University of Pardubice.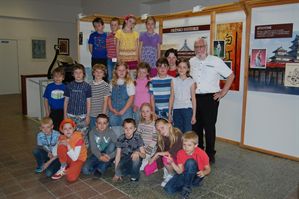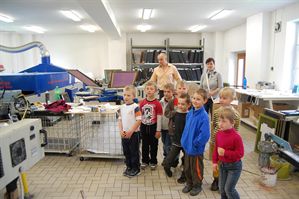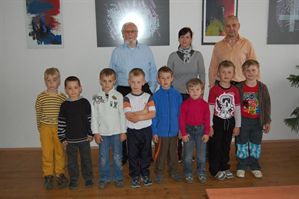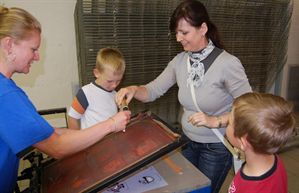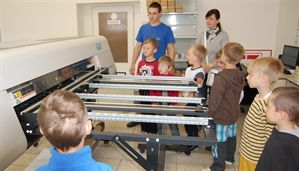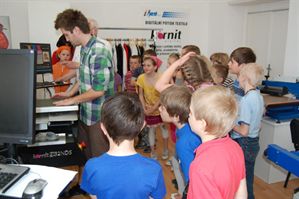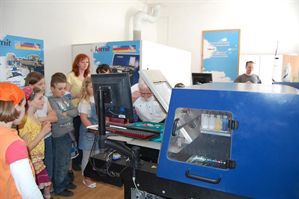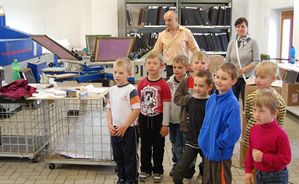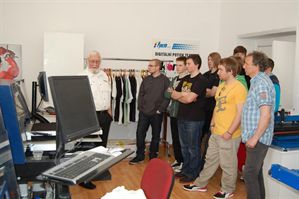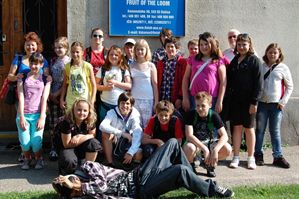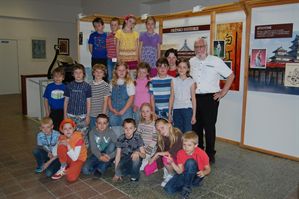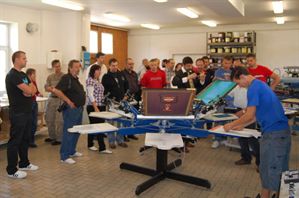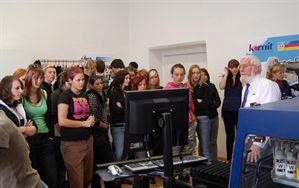 Finish has been involved in sponsorship of serigraphic courses organized by the Assotiation for screen printing and digital printing in the Czech Republic for many years.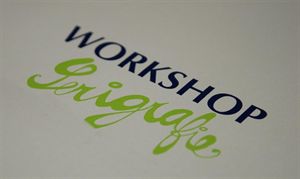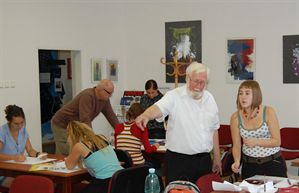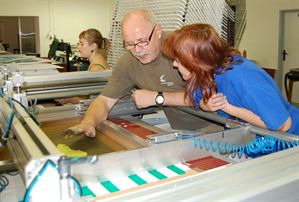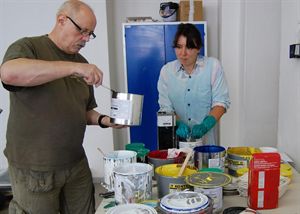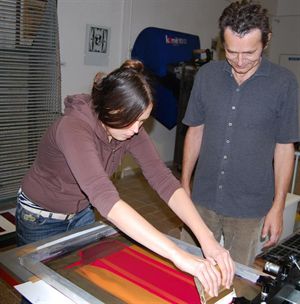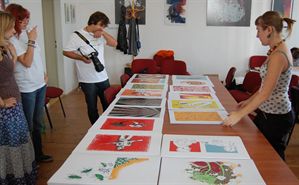 We are also modestly contributing to wonderful performances of an amateur swing orchestra.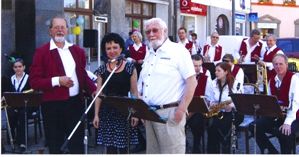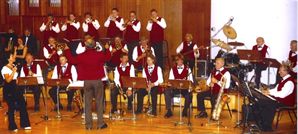 Firma Finish  has helped to Vladimir ŠMILAUER with a financial contribution for many years to provide assistants who help his father to secure a necessary 24-hour care.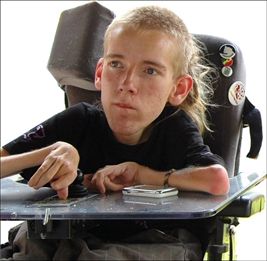 Vláďa has been afflicted with Werdnig - Hoffmann's syndrome since his birth. This disease causes degeneration of spinal cord neurons responsible for the innervation of muscles. In practice, this means that Vláďa was never able to walk, he did not sit down alone and has been dependent on the help of others 24 hours a day. His very limited mobility allows him to control an electric wheelchair and partially computer keyboard. He must permanently have an assistant, who changes his position and watches over him, for example, that his head did not fall to the side or back, which could cause choking.
Vláďa is very intelligent, has a great sense of humor, he likes to have fun/he enjoys entertainment. He has a wide variety of interests - he goes to the swimming pool, to the cinema, he competes in playing boccia (petanque adapted for wheelchair users), he plays chess and board games and he likes to draw.His drawing, thanks to his limited range of motion, runs differently. He cannot make a sketch, but he works by gradually draws of different parts of the picture in every detail, he moves the paper and the overall composition of the work is only in his imagination. Thus, in parts, he creates the whole picture.
Vlada graduated from social welfare at the Jedlicka Institute (for disabled young people), now he is a student at the Metropolitan University in Prague.
Of course, there is not everything listed here, where we assisted and contributed in this or that way.
With regard to the fact, there are realy a lot of requests coming very often, we apologize that we can not help or contribute to all who contact us asking for help.